Offers for skiers 2019
White week packages in hotel with SPA
Starting from
57,00 €
do not miss!
This offer is still
ACTIVE
Hurry!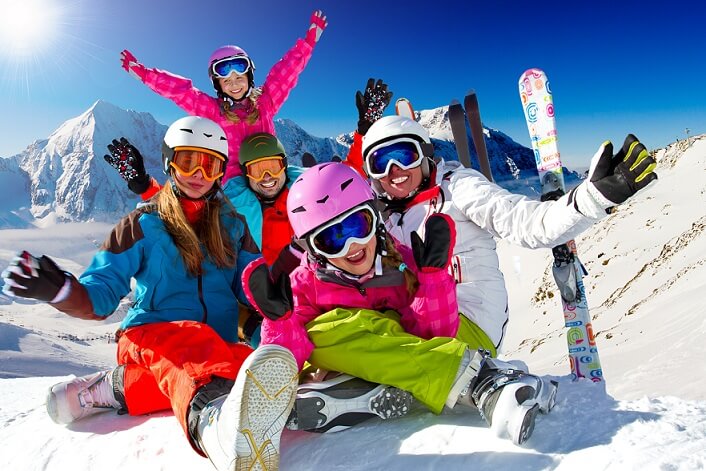 Offers for skiers

If you are looking for a place to sleep in San Martino di Castrozza for the White Week, do not be satisfied, this winter choose the convenience of the offers in mountain of Hotel Orsingher.

Take advantage of the hospitality and experience of Taufer Family to spend your holidays in a true mountain climate surrounded by the beauty and majesty of the Dolomiti of Trentino.

Discover the many services included in the 2018 Winter Holidays Offers and book your White Week at Hotel Orsingher in San Martino di Castrozza:

Dolomiti First Snow
From 1 to 22 December: starting from 80 € per day per person
If you stop at least 4 nights, one is free!

Bridge of the Immaculate
From 6 to 9 December: 3 days only 210 € per person

Christmas with us
From 22 to 26 December: 4 days at only 320 € per person

New Year's Offer
From 26 December to 2 January: 7 days at only 720 € per person

Super Epiphany
From 2 to 6 January: 4 days at only 380 € per person

N.B. Rates are per person in double room, in half board



White week in the Dolomiti of Trentino

At Hotel Orsingher you will find all the services your family needs with the exclusive winter offers 2018 - 2019 in San Martino di Castrozza.

While your kids will enjoy the activities of the " Lair of Tip, the Squirrel", you can relax in our Enrosadira Spa, which will allow you to choose among a sauna, bio sauna, Turkish bath, tropical rain or cold mist, whirlpool, swimming pool and much more.

However you consider that we take part to the Family Fun program with a lot of activities to do together, with the whole family, in nature, among excursions and outdoor sports.



Our Offer for White Weeks 2019
January starting from 399 € per person
February from 499 € per person
March from 420 € per person
April from 420 € per person
Special Easter with us
From 19 March to 22 April: 3 days half board only 210 € per person

San Martino di Castrozza and Passo Rolle ski area

In San Martino di Castrozza you will find 24 ski lifts, with over 60 km of slopes, that thanks to the new artificial snow system ,will always be perfect, togeter with 2 snow parks and 2 ski slopes at night.

You can practice alpine skiing, cross-country skiing, snowboarding, telemark or easy hiking with ciaspole, typical snowshoes.

So many things to do at Hotel Orsigher in San Martino di Castrozza, so do not wait anymore and book your next white week in Trentino.
Stop the cheapest fare for your holidays
Contact us directly: